(Mini-Review) ASUS TUF A15: Being 100% honest, I'm not at all the biggest fan of gaming notebooks in the world … Historically they are heavy, expensive machines and often with a design that makes no sense in anyone's head. However, in recent months, I have been able to change my mind, thanks to the machines I have had the opportunity to test.
In fact, in general, the notebook market has never been as interesting as it is now, both in terms of performance and price! Proof of this is the Huawei MateBook D14 (review) that I had the opportunity to review at the end of the year, as well as the Asus Zephyrus G502D (review) which is in turn more focused on games.
Well, today we received the new ASUS TUF A15 equipped with one of the new mobile AMD Ryzen 4000 mobile processors and NVIDIA GeForce graphics cards, which not only brings a very interesting build quality, but also a design out of the box, and of course… a price that it will not force you to sell any organ of your body on the black market.
(First Impressions) ASUS TUF A15: Gaming notebooks are getting brutal!
So this notebook is at heart a perfect match between AMD hardware and NVIDIA hardware. An unlikely combination, but it never really made so much sense. After all, this ASUS TUF A15 is one of the most versatile and powerful machines that money can buy! All thanks to the APU Ryzen that, together with the NVIDIA graphics card, not only guarantees performance but also autonomy.
In short, the TUF A15 is a powerful gaming machine, but it is also very capable in everyday tasks. These are the specifications of the machine we currently have under review:
Processor: AMD Ryzen 7 4800H
Graphics: Nvidia RTX 2060
Memory: 16GB DDR4 @ 3200MHz
Display: 15 "(Full HD) 144Hz
Storage: 1TB Intel SSD
Unfortunately, this model under review will not be available on our market, yet we will have this machine equipped with the NVIDIA GeForce GTX 1650 Ti card in two versions:
Ryzen 5 4600H, 8GB RAM and 60Hz screen at € 799.99
Ryzen 7 4800H, 16GB RAM and 144Hz screen at € 999.99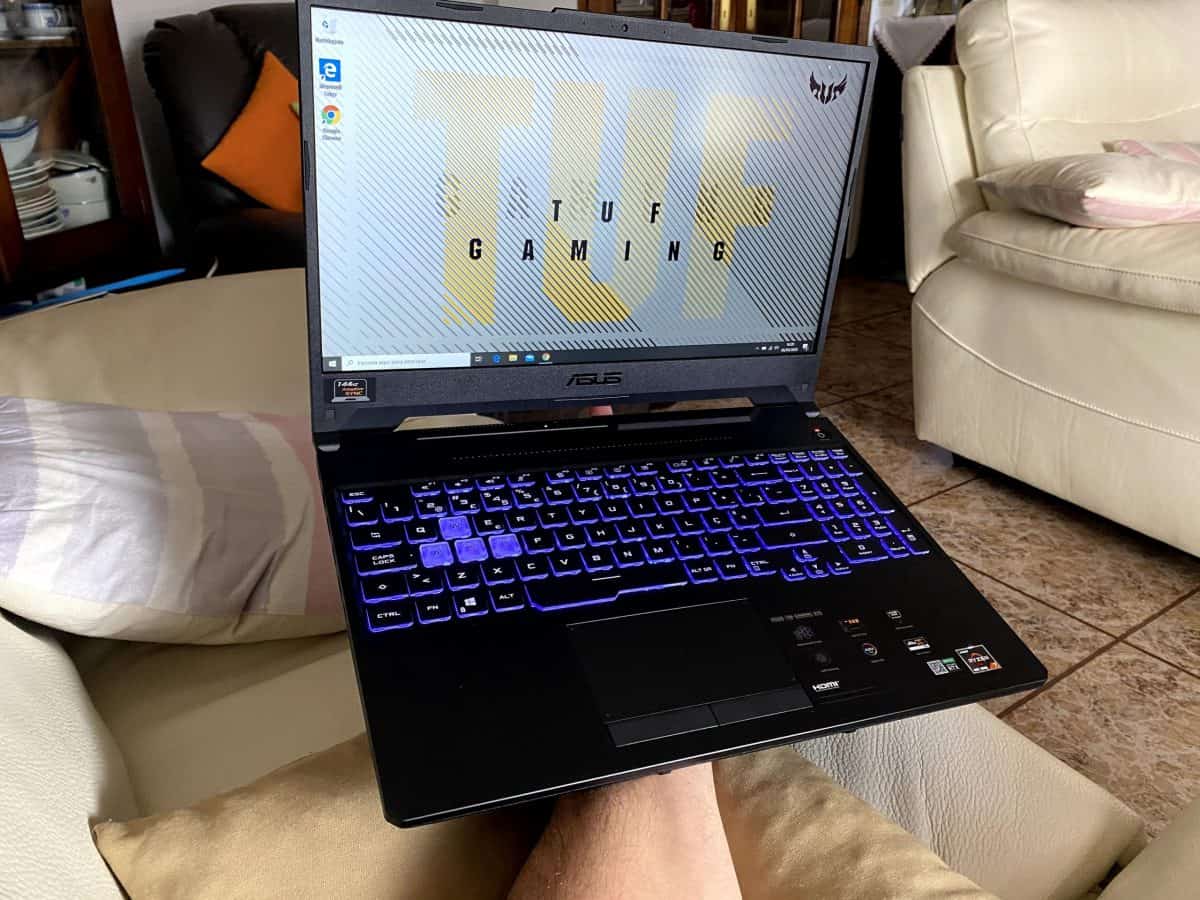 Very interesting prices when we consider the machine we have in hand, after all, the Ryzen 4800H is perfectly capable of offering top performance thanks to its 8 physical cores and 16 threads, while the autonomy continues to be there thanks to AMD's integrated GPU. In fact, the autonomy of this machine is one of the things that impresses the most.
However, of course we are not talking about an Ultrabook here, since it is a notebook that weighs 2.3KG. However, it is also a long way from being a 'transportable' that will quickly wipe you from the back or will need to be constantly plugged in. Once again, I emphasize that we have to take into account the specifications and price before starting to hit you for size and weight. After all, how much would a machine with these technical specifications cost 2 or 3 years ago?
Very briefly, it is no longer necessary to spend thousands of euros to have a laptop with a lot of juice for games or work!
However, in terms of extras we have very good connectivity with 3 USB inputs, a USB-C input, HDMI output and an Ethernet input. Everything in a body that is not at all too thick, and even has some very interesting visual details, like the RGB keyboard.
In addition to all this, we also have:
Easy upgrade capability, including space for two M.2 SSDs and a 2.5 "bay for HDD or SSD
Self-cleaning cooling system
DTS Ultra audio technology with 2 large speakers and resonance chambers
Overstroke responsive, fast-acting keyboard with customizable RGB lighting (via software and via keyboard shortcuts)
In summary and concluding, I still have a lot to test and play on this machine. But I am very pleased with what ASUS has been doing in the notebook world. Especially when we put the price on the table.
In the meantime, if you are looking for a new laptop to play or work with in these COVID-19 times, there is already stock at GlobalData on here. (Leak / GlobalData discount coupon: GDLEAK20)
Furthermore, what do you think about all this? Share your opinion with us in the comments below.
Do you like Leak? We count on you! Follow us on Google News. Click on here and then Follow. Thank you!
Follow us on Facebook, Twitter, Instagram! Want to talk to us? Send an email to geral@leak.pt.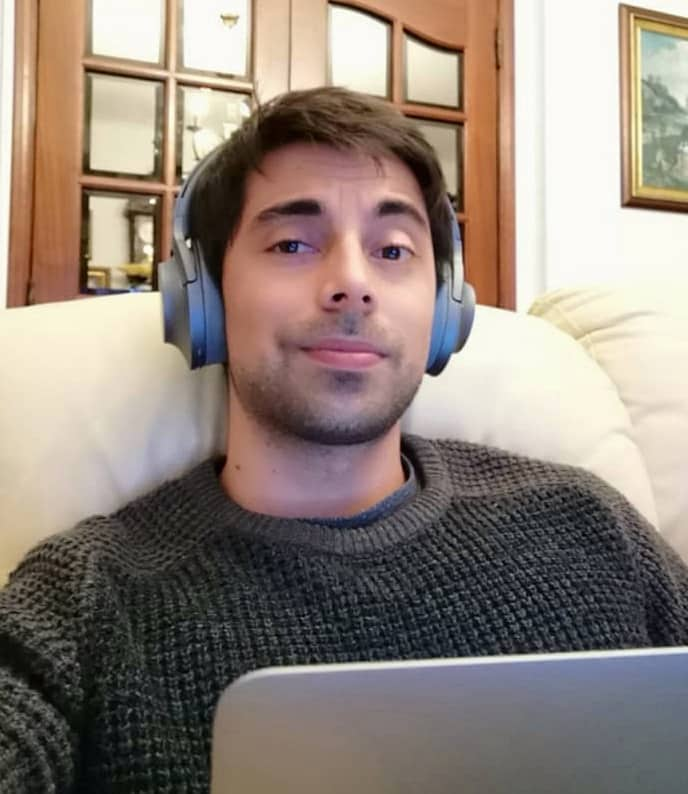 Since I was very young I became interested in computers and technology in general, I had my first PC at 10 years old and at 15 I built my first tower, since then I never stopped. Whatever technology is, I'm in the front row to find out more.